Look through our different resources available to help you minimize your ergonomics risks at work.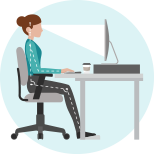 Explore our workstation setup check for a quick review of how your office workstation should be setup to minimize risk for injury.
Download our ergonomics apps today to help you set up your workstation, relieve discomfort, get tips on ergonomics, or complete a remote assessment!
Want to prevent an injury while shovelling? Learn more about computer vision syndrome? How about backpack selection? Stretches to incorporate into your work day? Search through our Ergo Insights to find information on a variety of ergonomics topics.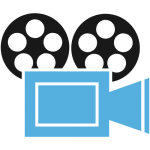 EWI Works staff have been in the news a lot lately. Check out what the media has to say about us!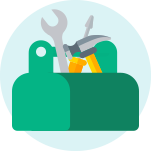 Industrial Ergonomic Tools
Learn about design principles and tool selection criteria for industrial tasks by searching through our industrial ergonomic tools.
Individual posters highlight work relief exercises for the office, driving and manual handling activities.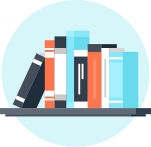 At EWI Works we pride ourselves on staying current with new research. We also take part in many professional and academic conferences each year. Click to see some of our most recently authored publications.
Check out our evidenced based client resources.
Check out our podcasts detailing current hot topics on ergonomics.
The latest from our video production team – working from home tips, safely working from a laptop, tips for ergonomic workstation setup and more!